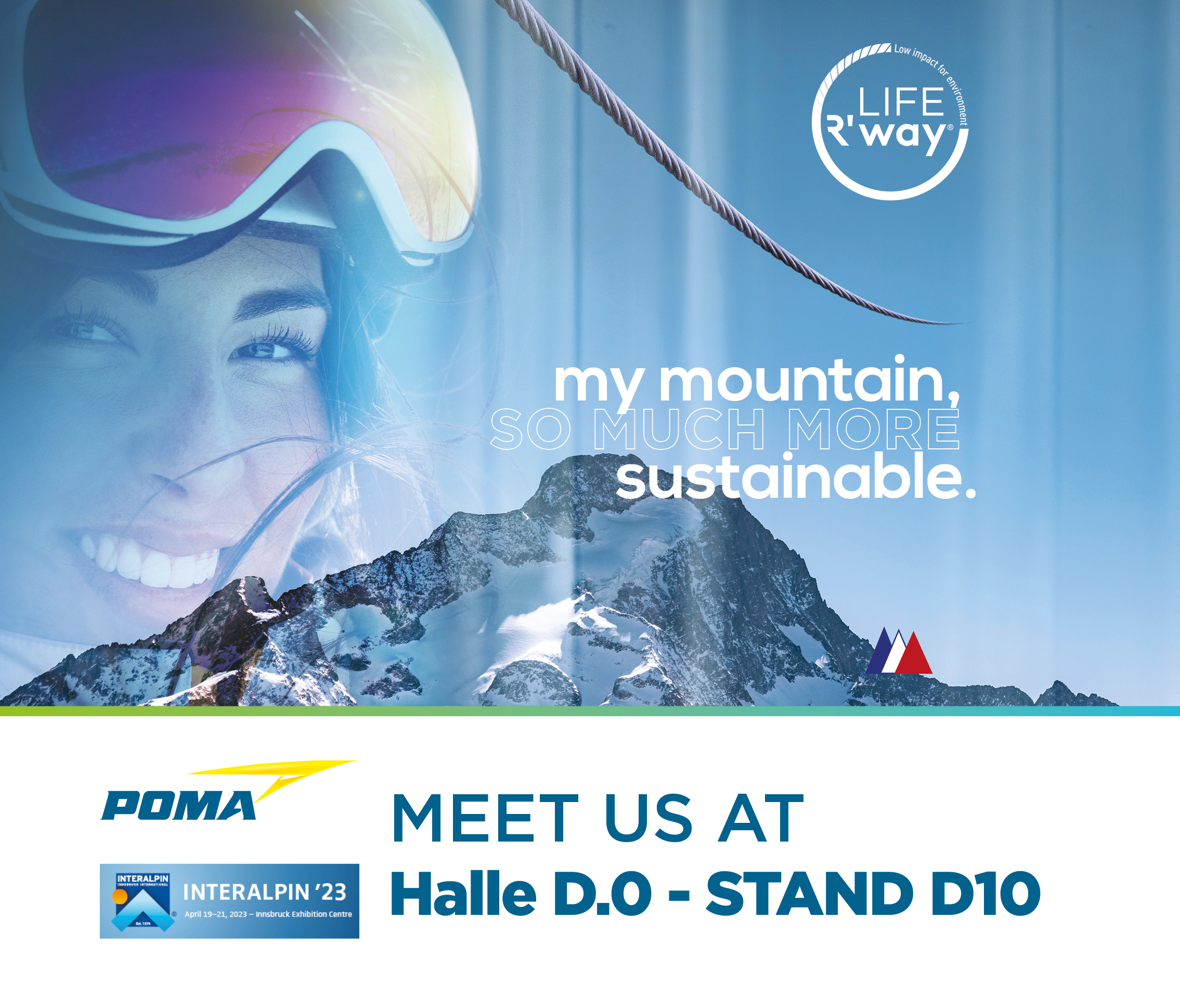 du 19 au 21 avril 2023
INTERALPIN, the international exhibition of alpine technologies
Every two years, INTERALPIN brings together mountain professionals around the sector's leading innovations. This event is an international meeting place for the key players in the industry, innovative companies, service providers and decision-makers in the cable transport industry.
POMA, a world leader in cable transportation, has been involved for several years in a process of innovation in favour of sustainable development. Our approach, called LIFE R'way, translates into a selection of products and services that are increasingly efficient and eco-responsible, for a lower environmental impact.
We invite you to discover our vision of ropeway mobility at stand D10 – Hall D.0 of the Exhibition Centre Messe Innsbruck, and let's commit together to a less carbon-intensive and more virtuous world.