The expert in assembly and maintenance of ropeway transport systems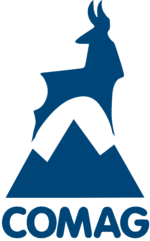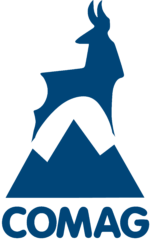 COMAG is POMA Group's expert in the installation, inspection and maintenance of ropeway transport systems.
Its wide range of expertise and services, proven in demanding environments, gives it unique know-how and complete proficiency in the operations deployed on all POMA sites, all over the world. This know-how, acquired by COMAG in the Alps, is now channelled into large-scale infrastructure projects, or the maintenance of tourist infrastructure and amusement parks
Activities
From installation to the overhaul of systems
Assembly and Installation
In the workshop or on construction sites, COMAG assembles and adjusts parts for the entire power drive unit of the future system: motor units and mechanical parts, bearings and pulleys, drums, adjustment of moving cables… as well as overseeing the installation of towers and roller batteries, unwinding and splicing of cables. Ropeway transport systems require unique know-how for which specific technologies are implemented by experienced COMAG teams.
Inspection, overhaul and Maintenance
COMAG services and provides preventive and curative maintenance for POMA ropeway system, both for major inspections and targeted operations, thus guaranteeing a high level of safety and optimal availability.
During major inspections, COMAG carries out regulatory controls and ensures the compliance of safety components: roller batteries, braking systems, welds, etc. Wear parts are replaced and any related technical maintenance is carried out based on the findings of an initial diagnosis.
Unwinding and Splicing
COMAG is recognised worldwide as an expert in the art of cable installation: unwinding, tensioning, splicing and adjusting, COMAG technicians are proficient in all these skills.
Depending on the complexity of the project, the characteristics of the cable and the specific features of the site, COMAG deploys the best technique and the most suitable tools to carry out cable unwinding and splicing operations.
1977
Creation
ISO 9001 & 45001
certified
150
employees
1981
POMA Group
200 000 H
of operations per year
At a time when safety issues challenge project managers, operators, communities and users, we are enriching the value of the POMA Group's offer, capitalizing on our decades of experience and backed by a solid logic of continuous improvement.
In addition to unique know-how in the maintenance of strategic parts of the cable transport system, we have now achieved the highest level of overall site control:
• We analyze and take into account environmental issues, material and human risks in natural and urban environments
• Our ranges and intervention procedures are pre-defined and constantly improved
• We systematically draft and apply prevention plans regardless of the operation
Beyond the strictest respect for French and European standards, we deploy our processes throughout the world, with teams of business experts, also knowing how to interface with local partners to maintain a maximum level of quality. Our vision: to continue to be the world reference for construction sites in hostile or demanding environments!

Preservation of the environment
COMAG's commitment
All operations are carried out in strict compliance with environmental requirements. Illustrations include the decision to pre-assemble sub-equipment prior to the start of work, in order to limit transportation and operations on site.
A commitment shared across the POMA group.
Contact
396 Route des chênes, 73200 GILLY SUR ISERE, FRANCE